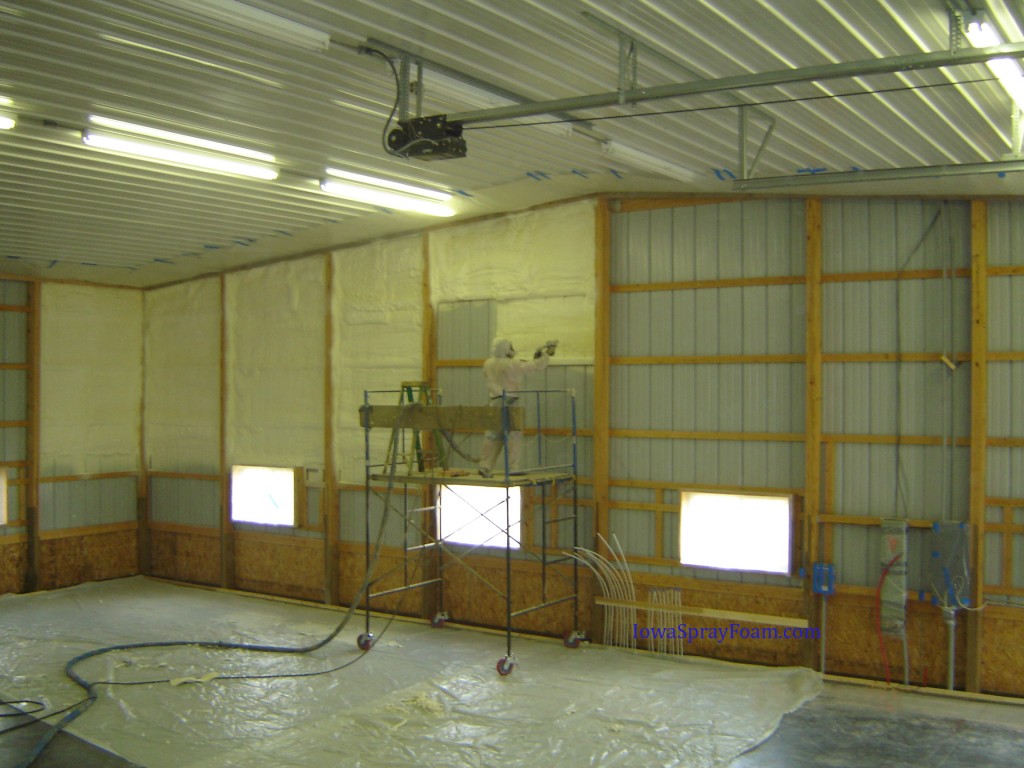 Insulating Metal Buildings Using Spray Foam
Spray foam polyurethane can provide excellent insulation and weatherproofing for metal buildings. This type of spray foam forms an integral bond with metal building surfaces and conforms to irregular surface and provides an effective air seal. Spray foam can be applied to both the interior and exterior of metal buildings. This is the best method of insulating a metal building. The traditional fiberglas is not capable of providing a complete air seal or vapor barrier. During humid weather, metal buildings sweat. The moisture will damage the building and can create mold and mildew behind fiberglas insulation. For your metal building spray foam needs, contact KC Spray Foam.
The team at KC Spray Foam has the experience and products needed to insulate your metal buildings. Making sure the right method is used for insulating metal buildings is important. These buildings are susceptible to condensation created by outside temperatures. Sealection 500 and Heatlok Soy200 are ideal products to insulate metal buildings. These products are made by Demilec, the leading manufacturer of spray foam insulation.