2 minutes reading time
(458 words)
Things You Might Not Think to Insulate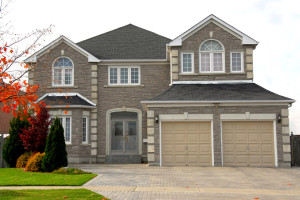 Do you ever wonder why your energy bill is so high? You could be wasting thousands of dollars every year because of improper insulation. KC Spray Foam can insulate your home for optimal energy efficiency. We feature open and closed cell spray foams and polyurea roof coatings. At KC Spray Foam, we don't just insulate attics. We cover the entire house from top to bottom. We can also be your garage insulation Kansas City team. Our trained employees and quality products make us the best insulation team in your service area.
Crawl Space Insulation Kansas City
Is your crawl space ventilated? If your crawl space is unventilated, call KC Spray Foam to seal and insulate your crawl space. Insulating the walls, instead of the floors, can protect the pipes from freezing. Code and modern building science prefers this method. The crawl space must also have a air barrier. Let our professionals inspect your space. We can be your crawl space insulation Kansas City service team.
Floor Insulation Kansas City
Not only do we insulate crawl spaces, KC Spray Foam can insulate your floors. During winter, is the room above your basement or garage cold? If so, then the floor above the basement or garage needs proper insulation. Spray foam can be applied between the floor joists. The spray foam expands, covering every gap around the joints, ducts and plumbing.This technique seals the air and insulates the floor.
Garage Insulation Kansas City
During winter, do you have a cold garage? KC Spray Foam can insulate your garage. Attached garages share a common wall with your living space. In the summer, heat levels in the garage could rise. It is a good idea to insulate the walls and ceiling between the garage and the house. Let KC Spray Foam be your garage insulation Kansas City service provider.
Pipe Insulation Kansas City
Pipe insulation in Kansas City is crucial. During the winter months, pipes can burst leaving you a huge repair bill. To ensure your home or building does not have this kind of disaster, insulate your pipes with KC Spray Foam. We can stop your pipes from being damaged by the cold or frost. Contact our pipe insulation Kansas City team, so we can insulate your pipes today!
As a homeowner, you can control the moisture in your home by contacting KC Spray Foam. Eliminate water, humidity and mold damage by using spray foam to insulate your home. We provide the best insulation needs so you don't waste money every month on high energy costs. Our company is affordable, professional and honest. We are certified professionals. We use safe and eco-friendly spray foam insulation that doesn't emit harmful gases. We use the best products, such as Sealection500 and Heatlok Soy200. Contact us today!