2 minutes reading time
(373 words)
Get a Complete Quote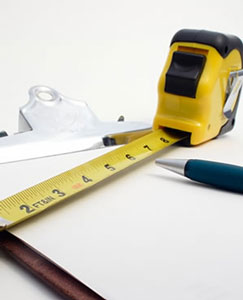 Fall is officially here. Soon you'll be switching from A/C to heat and this often gets folks thinking about heating costs. If you've seen the Farmer's Almanac winter predictions, we might be in for a really cold season ahead. If you're in the process of building a home or business or getting ready for a remodel, we hope you'll consider the benefits of spray foam insulation.
We'll be the first to tell you, spray foam is more expensive than traditional insulation methods like fiberglass or cellulose in initial cost, but the investment in this product will begin paying off right away in reduced energy costs and really is a lower cost product when looking at the life cycle on the project. The amount of savings depends on a variety of factors, including your building design, HVAC usage, etc., but industry experts will tell you the savings will be up to 50%. You will certainly be more comfortable in your building.
As you're gathering bids, it's important to get a clear picture from each vendor of exactly "what" their quote includes: what are they going to do; what is covered in the cost estimate; what product(s) will be used; what thickness does it include; whatwhat is the R-value? Covering these "whats" during the estimate phase might seem like a given, but we know many competitors provide a lower, square foot price, then add on extras like trip charge, prep charge, clean up, fuel charges and so on.
It's our practice to provide you with a free complete cost estimate so you will know the actual total cost prior to work beginning, with no hidden costs added at the end. And as your spray foam Kansas City experts, we ensure our contractors have proper liability and workman's comp insurance to protect you in the unlikely event of an accident.
We want you to use the contractor who can provide you with the best products for your needs at the best price. We hope you will contact us for a free estimate, and if you have questions about how our bid compares against others, we would like the opportunity to discuss that with you as well.
Now, here's hoping for better than a "bitter" winter!