1 minute reading time
(198 words)
Leave the Science to Us
There's a science to everything. At KC Spray Foam we pride ourselves on having a solid understanding of building science. We rely on this knowledge of how building systems – like insulation, an HVAC system, etc. – work together to optimize building performance.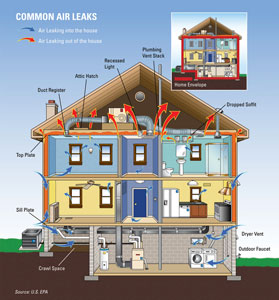 When you're building or remodeling a home or business, you have plenty of decisions to make. That's why it's so important to select contractors you trust as experts to provide the best solutions for your needs. All of our employees participate in an extensive 32-point training – including an entire section focused on building science. They are well-educated in the science of building applications to know which spray foam insulation is right for you.
When you install spray foam insulation, you change the dynamics of a building. If done incorrectly, the insulation can cause problems. Our training really goes into the science part of building performance – how energy moves, thermal dynamics, conduction, convection, radiation, and more! This education ensures your spray foam contractors Kansas City can help you make choices to improve the efficiency of your home or building.
Call us today at (913) 440-9123 for a free detailed cost estimate.