4 minutes reading time
(718 words)
Customer Service: Subcontractors Chance to Shine
Customer Service: Subcontractors Chance to Shine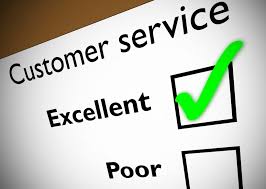 After recently changing my cell phone provider it came to my attention how bad Customer Service is in most industries (including construction and with subcontractors). When I called my old cell phone company to find out what the buyout was on my cell phone, I was immediately transferred to a "retention specialist." After several minutes of questions of why I wanted to cancel my service, I finally got a buyout number. I told the "specialist" that I understood he was doing his job, but he got quite pushy with me. The first thing that came to my mind was that if he was an employee of my mine he would be retrained or let go.
This got me thinking of how we handle our current and future customers. What are we doing right and what can we do to change to improve ourselves?
Let's start with what you get with us. When you call our main phone line during business hours you will hear a pleasant voice pick up the line quickly (most of the time), not some voicemail or call center on the other side of the earth. Now I say most of the time because we are not a huge company and we don't have an office full of staff. Why? We don't really need that many people in the office. We do a good job of employing quality people who like their jobs and work hard, keeping overhead low.
Our Office Manager who answers the phone has many duties, but she answers the phone, gets some basic information from you and will forward you directly to a trained sales person. Now most of the time if the salesperson is not with a customer, they will answer the forwarded call. He will consult with you regarding your project and will set up a time to come look at your project and give you a trained prospective on how we should do the job.
Depending on the size of your project the salesperson may give you a bid on the spot. For larger, more complex projects he will measure and take down information and then take time to figure the project. You will get your quote back in a timely fashion.
So at this point you have already talked to two real people. Most of our competitors are part-time or jack-of-all trades type people, so when you call them you get their voicemail. If they bother to call you back, it could take days or weeks before they get a bid back to you. So stop and think about this: if they can't respond back to your request quickly, how do you think they are going to show up when it is time to do the work?
Customer Service is a KC Spray Foam Priority
If you decide to hire us, the salesperson will keep in contact with you, monitoring when you will be ready and letting you know when we will be ready and letting you know when we will be there. Now in the construction world, nothing usually runs on time. Except us. We show up when we say we are going to be there. If, for some reason we can't, we will call you and let you know as soon as possible. Not two days later after we said we would be there.
I have electricians actually get upset with us because we showed up when we said we were going to be there. They were expecting us to be delayed so they could run long on their part of the job. Our onsite Production Supervisor will communicate with you on how he is going to do the job and when he thinks they will be done. He also will answer any questions you may have.
Now this process we do is nothing new, it's just good customer service. It is what you should expect. When you get a low bid on a project from one of our competitors, don't expect this kind of service. You can talk to pretty much any general contractor and he will tell you one of his biggest headaches is subcontractors not doing what they promised. Not here! Get the customer service you should: call us now and talk to a real person.