2 minutes reading time
(437 words)
Digging Deeper: Comparing Spray Foam Estimates
Digging Deeper: Comparing Spray Foam Estimates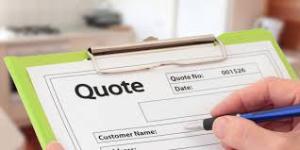 After surviving multiple home shows in the past month or so, we have settled down to a mountain of projects requesting bids for this upcoming year. Many of our prospective customers were wandering the aisles of the home show after asking questions, taking notes, and obtaining prices.
One of the problems we run into at home shows is that there are many so-called spray foam contractors exhibiting at these shows. Prospective customers often don't know what questions to ask these people so the conversation usually goes down to one question: "What do you charge per square foot?" This seems like a great question, but often can be very misleading. Cost is important, but even more important is what you are getting for that cost per square foot.
Simply looking at cost per square foot of spray foam insulation leaves a lot of things out of the decision making process. Some of the things that should be asked when considering square foot price of spray foam insulation are: type of spray foam (open or closed cell), thickness, prep work included (covering windows, etc.), clean-up work (trimming, sweeping, waste removal), and trip or fuel charges.
Getting a price per square foot on spray foam insulation at a home show written on the back of a business card doesn't really answer any of these questions. You really need to have a professional spray foam contractor coming to your job site to see what it is going to take to complete the job correctly.
Lots of variables affect what we charge to complete a job correctly. Things like whether or not scaffolding is needed to complete the job. How much scaffolding? Working off the ground allows us to work faster and complete the job quicker. If we need to build scaffolding two or three sections tall it will make the job that much longer. What kind of finished materials do we need to protect? Covering a few windows is pretty straight forward, but wrapping finished beams with plastic can be very time consuming. If we have lots of objects to work around this will add time on the jobsite.
When getting prices on spray foam insulation you really need to get a written quote. The quote should clearly define the scope of work. It should include type and brand of spray foam, average depth, and areas to be completed. Our quotes break down each area separately.
Before accepting a business card with a number written on the back as a price, consult a professional spray foam contractor and get a written price. Call us today!