3 minutes reading time
(506 words)
Spray Foam Myths
Spray Foam Myths
I have been a spray foam contractor since 2006 – almost 9 years now! I have had an exhibit at close to 100 home shows over the years. After spending time at my third home show in the past two weeks and preparing for the fourth coming this weekend, I thought I would share some of the most common myths about spray foam we often get asked.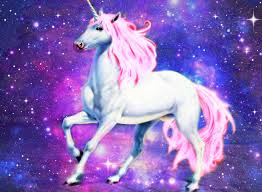 Myth #1: Spray foam insulation will make a house too tight. Houses need to breathe!
Houses don't have lungs nor do they require breathing. Spray foam insulation makes a house tight. "Leaky" houses cause high utility costs and uncomfortable environments. Houses need to be properly ventilated mechanically, not by having a "leaky" house. HRV's are a great place to start. Visit this previous blog to learn more about HRV's.
Myth #2: Open cell spray foam wicks up and attracts moisture.
Open cell spray foam is hydrophobic, which means it actually repels moisture. It also doesn't magically wick up moisture. The only time I have heard of open cell spray foam wicking up water is when a closed cell spray foam contractor is selling against open cell spray foam. Go figure!
Myth #3: Installing spray foam insulation on the roof underside will ruin my shingles.
Doing this only increases the roof temperature by less than 10 degrees, according to Oak Ridge National Laboratories. Fiberglass insulation manufacturers and installers push this myth because they sell shingles, roof vents, and fiberglass insulation. To view another blog on attic insulation, visit here!
Myth #4: Spray foam insulation costs way too much and it will never pay for itself.
While spray foam does cost more initially, the payback is surprisingly fast leading to an overall cost that is lower. Don't forget about the comfort you will experience for a lifetime!
Myth #5: Spray foam is very flammable and releases toxic smoke.
Spray foam is made from organic materials. It also does not spontaneously combust. News flash: all smoke is toxic. Spray foam insulation has fire retardants mixed in with it. This does not mean that it is fireproof, but that it is a very safe product when installed and used correctly. To learn more about spray foam and the fire retardants within it, you can visit a blog from our sister company, Iowa Spray Foam!
Myths Debunked
I could go on for much longer: after all of the shows I have attended I have heard so many myths. The facts remain: people believe what they want and with the help of the internet you can almost always find something to back up your claims. You could even say
.
When looking for products and services for your new home or project this upcoming spring at your local home show, do your homework and find a trained professional with a proven track record. Spray foam insulation contractors should be chosen with the same diligence. Or you could make it easy for yourself and avoid the headaches of home shows and call us today!