2 minutes reading time
(393 words)
Commercial Spray Foam Insulation: Benefits Extend Beyond Home Applications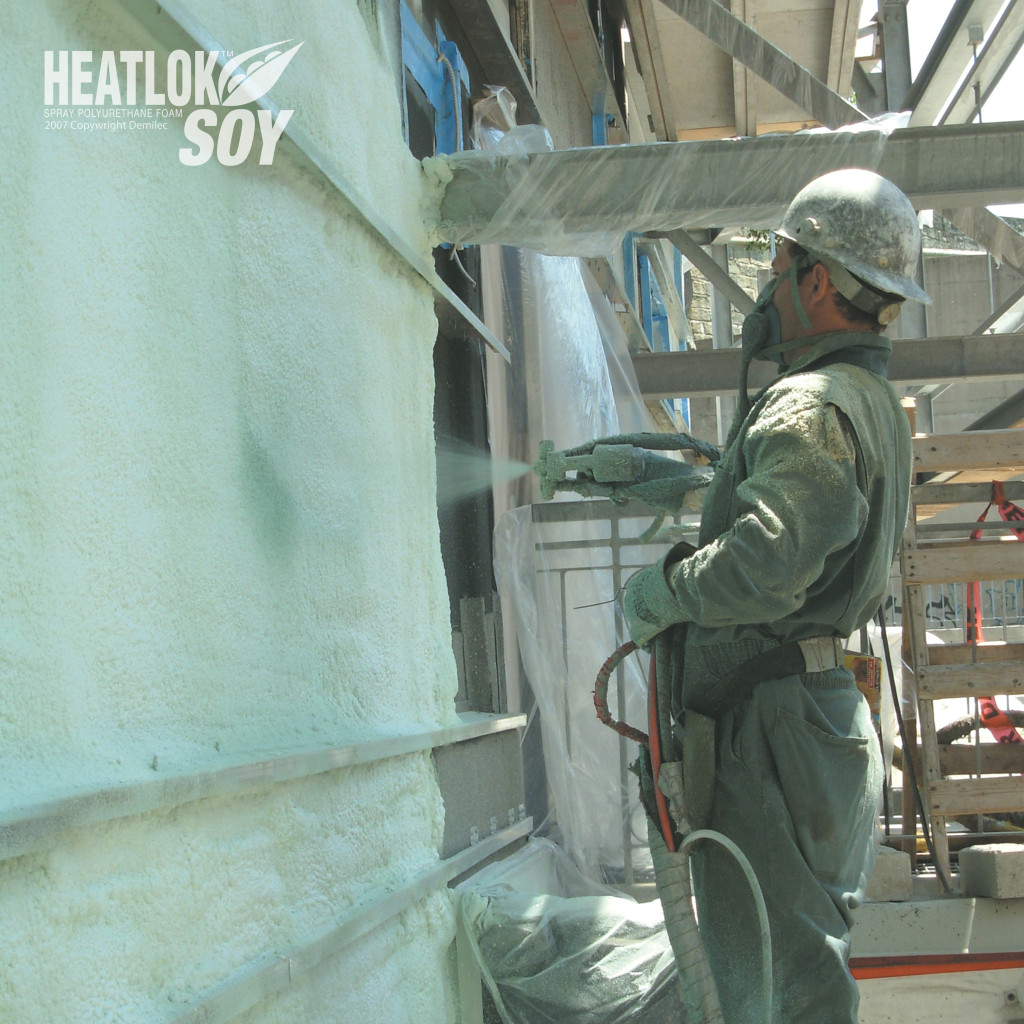 Often times when people think of spray foam insulation, they are thinking about new home construction. However, much of the work we do at KC Spray Foam is for commercial applications. For these jobs, we primarily rely on Demilec's Heatlok Soy 200 Plus closed cell spray foam to meet our customers' insulation needs. The image above is from a job where we used the closed cell spray foam on the exterior of a commercial building. Siding or brick will be provided as the final finish to the building's exterior.
One of the reasons we turn to this product is it offers the benefit of five barriers in one pass: air barrier, insulation, water resistive barrier, vapor resistive barrier and drain plane. There is no need to have multiple contractors and multiple steps. We can achieve these steps in one process, saving our customers time and money. With this block/brick wall, the Heatlok Soy spray foam is applied directly to the block and then the brick is laid up on the outside.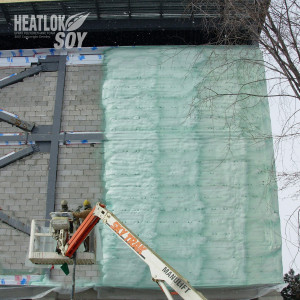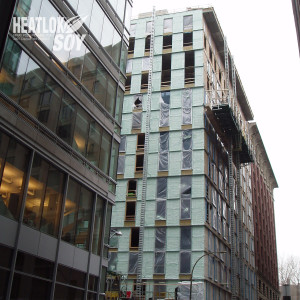 Here again, the foam insulation is applied to the outside of the building. In the image at right, you can see from the far side of the building how the brick is installed afterward.
Another benefit we realize with this closed cell foam is it provides a monolithic seal without joints or seams. It also does a good job conforming to unusual surfaces. We have used it to successfully spray steel storage tanks and commercial freezer warehouses, among many other industrial applications.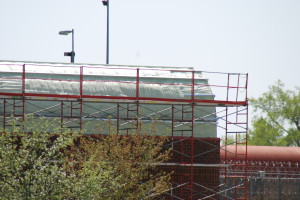 A good example is this prison in Omaha, Neb., where the architect wanted to add insulation to the roof. For this project we installed Heatlok Soy on the existing barrel rolled steel roof and the general contractor came in behind us and installed a new steel roof over the top of our foam.
For exterior applications, weather conditions are important to achieve proper installation and seal. This product can be used in cold weather applications down to 5 degrees. For clients motivated by green factors, the spray foam insulation is made from recycled plastic bottles, soy oil and water.
Let us show you how our commercial spray foam insulation can benefit your project. Call us today to schedule a time to discuss your project needs and how our products and services can improve your building envelope and long-term energy efficiency!