1 minute reading time
(147 words)
Happy Thanksgiving from KC Spray Foam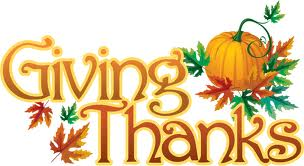 As we prepare to celebrate Thanksgiving with our families, we would like to take this opportunity to express our thanks to you, our friends, followers and customers. As we approach our one-year anniversary in Kansas City this spring, we are thankful for the presence we have grown in the area and look forward to celebrating even more success with you!
Located in south Olathe, we have been welcomed into our community and invited to participate in many industry events. We have enjoyed these opportunities to get to know others and grow our KC Spray Foam business. We would also like to thank our colleagues at our sister company, Iowa Spray Foam Insulators, LLC. Part of our success is attributed to the experience and resources we share.
We thank you for your support of our company. We wish you and yours a happy, safe and memorable holiday season!