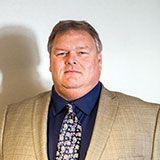 Consider Commercial Roof Coatings for your Kansas City Business
April showers bring … leaky roofs! Unfortunately this will be the case for some commercial roofs this spring. If you know your commercial roof is in need of repair, this is the time to fix those leaks! At KC Spray Foam, in addition to our spray foam insulation applications, we also provide roof coatings Kansas City. This is a spray applied polyurea roof coating and a closed cell roofing spray foam. Both products work well on flat or sloped commercial roofs.
How Roof Coatings Work
Polyurea is self-flashing and completely seals joints, seams and roof penetrations. With this technology, we can coat and protect your roof – saving you thousands in potential replacement cost. Most of the time the existing roof cover doesn't even have to be torn off!