4 minutes reading time
(758 words)
How Our Equipment Benefits Your Home Insulation
If you're weighing the cost benefit of spray foam insulation for your home or business, it's important to consider the quality of products being used, as well as the experience of your contractor and the capabilities of the equipment. We have talked about the investments we make in our employees and products; at KC Spray Foam we also take our equipment investment seriously to ensure proper home insulation KC. In fact, it's safe to say there are not many spray foam contractors in the county that could parallel our rig.
You can think of ours as a mobile factory. It's totally self-contained, with a generator and air compressor on board. Produced by Rogers, Minn.-based EnDiSys, a company that engineers every aspect of its spray rigs, the trailer and truck boxes are built to the company's specifications. The generator/compressor systems are built in-house from start to finish. "This allows us to lower lead times, increase quality control and provide better technical support," explained Mike Flander with EnDiSys technical services. "Each system we produce is designed with input from the customer. Right now, we have a fully portable cart system in-house that includes a compressor, built on a skid, that will fit through a 36" door – a very unique application that required significant engineering and experience to get a design that would fit the customers' needs and allow them to significantly reduce costs on a job that might otherwise not been possible."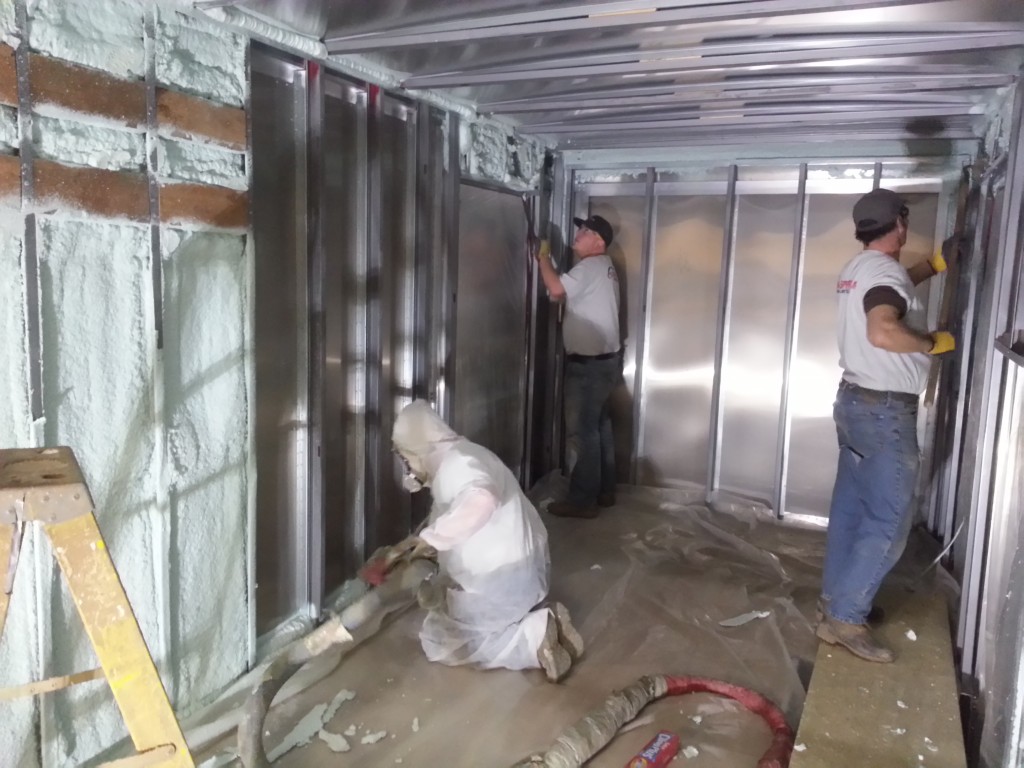 Our custom-built rigs from EnDiSys are built to our specifications. As you see in the image above, the walls are sprayed with closed cell spray foam before the equipment is installed. This rig is designed to spray in all weather conditions; many contractors aren't set up to properly install spray foam in adverse conditions.
"We have a full engineering staff in-house," Mike added. "This allows us to give the customer exactly what is needed to complete the job they are trying to do. If an out-of-the-box solution is not available, we can provide a custom solution. We can also react quickly and evolve our products and processes to take advantage of new technology and to improve existing products quickly by feedback from existing customers."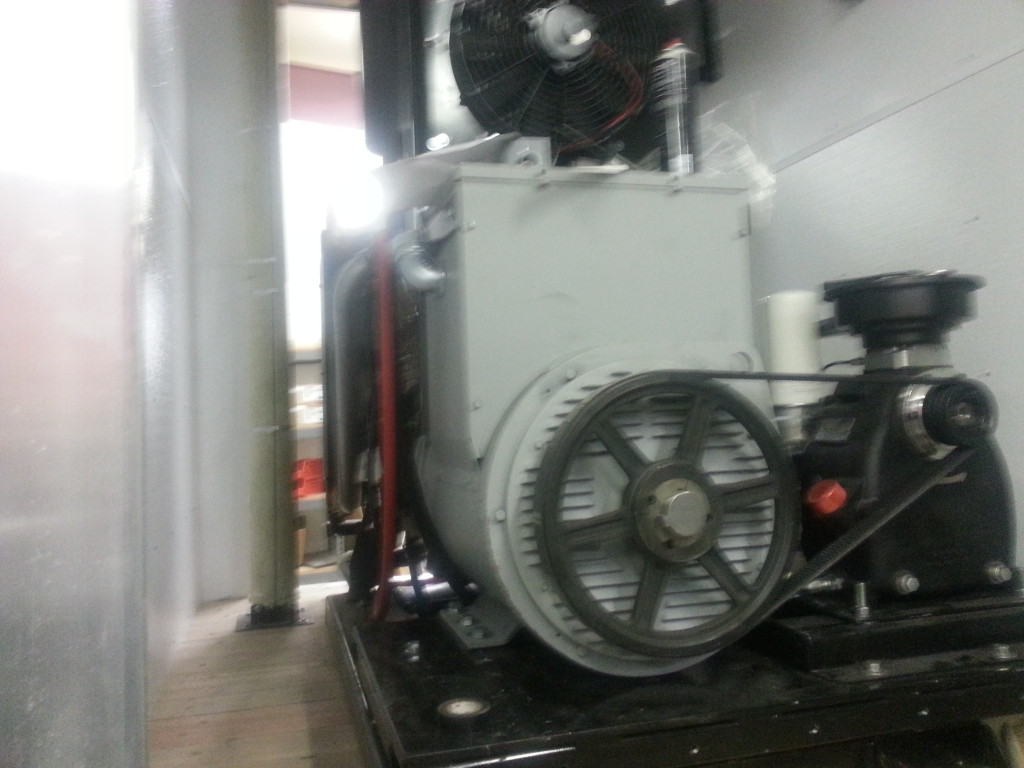 The generator on our rig is 65kw and we also use a 75cfm rotary screw compressor. This means we don't need electrical power from the building site. This is important for a few reasons. Some contractors don't have this capability and instead hook into the back side of the electrical box at the jobsite illegally. They aren't licensed to do this and aren't insured for the dangers it poses either. This is, in turn, a big liability for the jobsite owner and/or contractor. Manufacturing spray foam requires a lot of heat and electricity. Those who aren't handling this properly are posing safety risks, as well as electrical and fire hazards. To give you an idea of how substantial our power source is, you could run several small homes at one time on 65kw!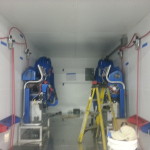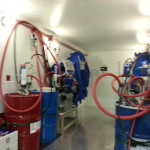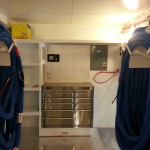 As you can see in the images above, our KC rig has two spray machines on board, giving us the ability to spray open cell spray foam and closed cell spray foam at the same time. These proportioners are the largest available. It is a high volume machine. The techniques and processes available to us allow us to do our jobs quickly. We average about a job a day. The amount of foam we can put through our rig is probably two to three times the volume other contractors do.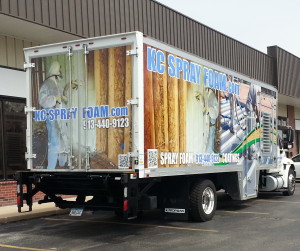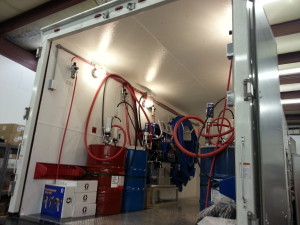 As you can imagine, technology like this doesn't come cheap. Our fully completed dual spray rig cost around $250,000 and took more than three months to complete. This cost doesn't include the supporting equipment we invest in either, like scaffolding, ladders, lifts, forklifts, etc. But, we believe making this investment in our equipment pays off through the quality of work we are able to pass on to our customers. To manufacturer quality spray foam, you need quality equipment. Our rig has an expected life cycle of 10 to 15 years.
Another benefit we have realized working with EnDiSys is how it invests in customer and technical service support. We rely on our equipment functioning properly to be able to complete our jobs on time. If we have an equipment problem, we can contact the company for support and expect a timely solution that helps eliminate downtime.
You can get a sense from our commercial how we use our rig. If you want to learn more, give us a call any time!